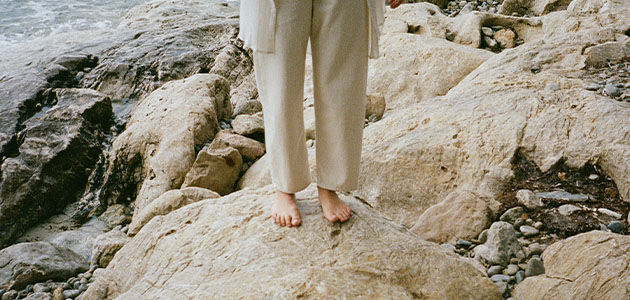 HOW TO CARE FOR YOUR FEET
Your feet carry you around all day long. In fact, they need to support up to twice your bodyweight while walking every day, so it's important to create a good foot care routine. 75% of women develop a foot problem at some point in their life, and foot pain can radiate into back or joint pain. Invest in the feet treatment you deserve and you'll feel the difference. During the summer months, chances are you'll want to show off your newest sandals. But how do your feet look? Make sure your feet are well-cared for, or exposure to the summer sun might damage them further. Follow these simple daily tips for perfect feet.
Our Best Selling Foot Treatment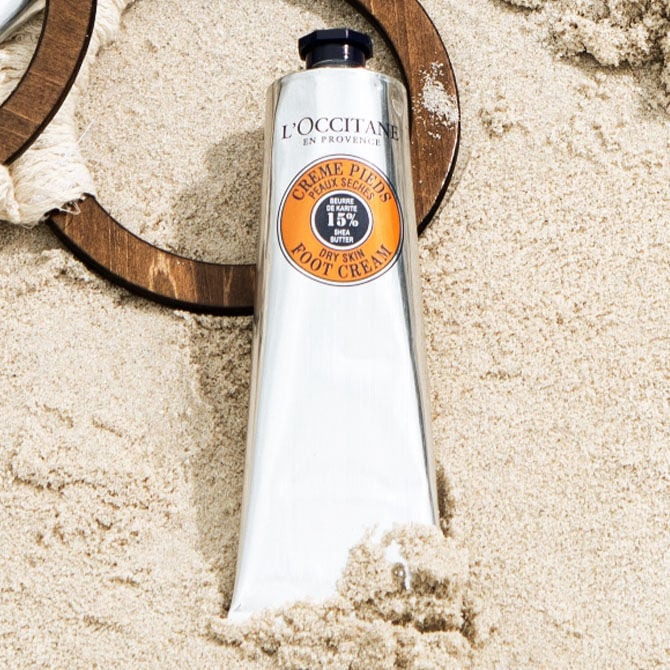 Your Most Perfect Cream for Dry Feet
With it's creamy texture, our Shea Butter Foot Cream moisturises and helps relieve tired feet, keeping them soft for longer. This is the best cream for dry feet, as it contains antiseptic A.O.C. Lavender Essential Oil to purify the skin, and anti-inflammatory Arnica Extract to help reduce redness and irritation.
Recommended For You
Our hands say so much about us, and it's important to take care of them. Washing and sanitising everyday can cause dehydration. Instantly achieve softer, smoother and hydrated hands with our simple 4-step hand care routine.
The harsh Winter Season can bring many challenges to your skin, especially for those who already suffer from dehydration and sensitivity. Read more to discover our quick and easy beauty tips that you can introduce to your daily routine.