LAVENDER COLLECTION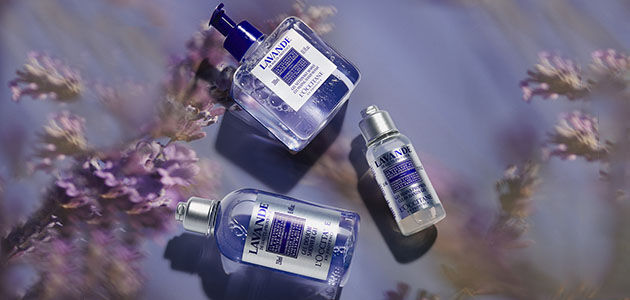 Lavender has been part of the L'OCCITANE DNA for decades and was one of the first flowers used by our founder, Olivier Baussan. Its unique fragrance has become an aromatic tribute to Provence, earning the nickname "Blue Gold" from locals. We use lavender for its relaxing properties and exquisite scent in our body care products, which include our much-loved Foaming Bath and Eau de Cologne. Indulge in the calm and relaxing properties of French Lavender and it's exquisite scent in our Lavender beauty products.
Discover the original Lavender, our brand new permanent White Lavender collection, and our limited edition Lavender CBD.
Original Lavender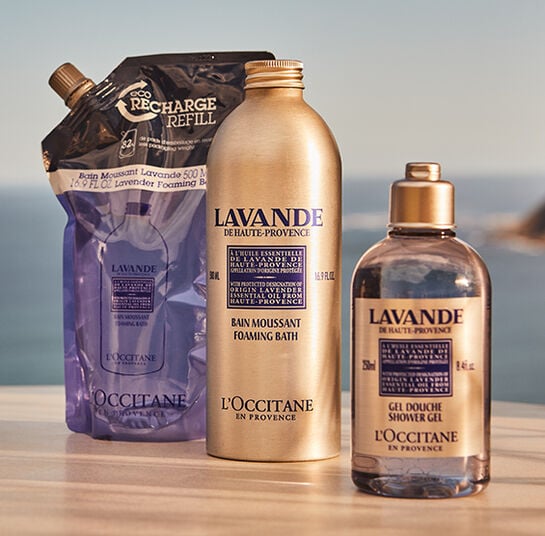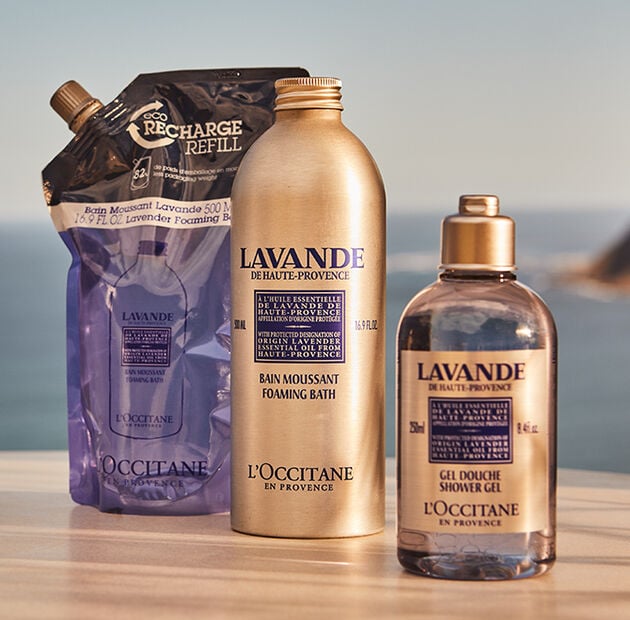 Escape to Provence
Turn your bath into an escape to the fragrant hills of Haute-Provence, while indulging in the calm and relaxing properties of French Lavender and it's exquisite scent.
To honour our roots, we use Lavender sourced from Farmers Cooperatives in Provence. Enriched with P.D.O. Lavender Essential Oil– a guarantee of quality and traceability, our Lavender beauty products will leave your skin supple, clean and fragrant.
Lavender CBD Limited Edition
L'OCCITANE are proud to unveil the new Lavender CBD range; an expertly blended body care formula containing CBD Isolate derived from hemp with Provençal lavender, to provide instant calm and relaxation when you need it most. Boasting aromatherapy benefits of lavender AOP essential oil and anti-inflammatory active CBD isolate, Lavender CBD collection formula helps you to feel relaxed on a deeper level, easing away the physical and mental stresses of everyday life.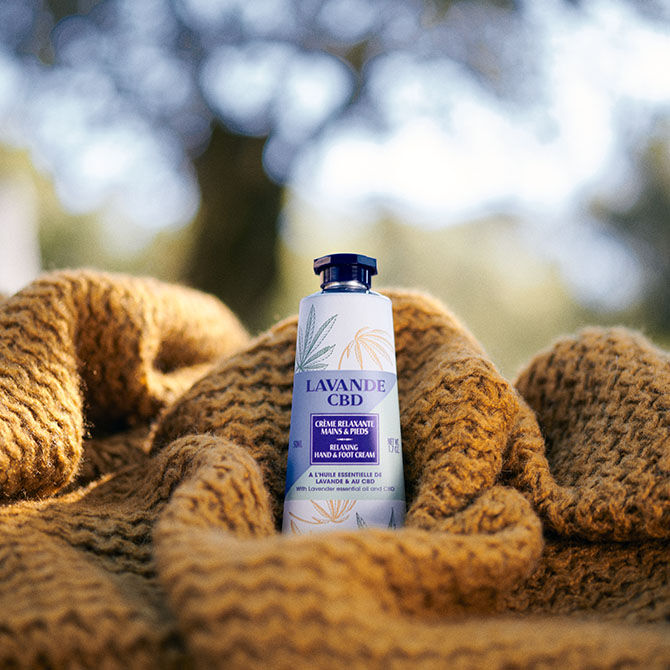 NEW: Relaxing Hand & Foot Cream
Enriched with shea butter and boasting the stress-relieving aromatherapeutic benefits of AOP Lavender and CBD essential oils, this hand and foot cream deeply nourishes and protects the skin.
With a soothing and relaxing aroma, lavender is one of the most diversely used herbs. Lavender oil, thanks to its soothing and antibacterial properties which detox the skin, can be used to treat hair loss, infections, allergies and eczema.
With an indulgent scent, lavender essential oil is also often used as a pillow spray as it helps to promote relaxation and sleep. Lavender essential oil can even help relieve tension, as well as decrease the impact of stress on both mind and body, making it the ideal accompaniment for use in massage and physiotherapy treatments.
The L'Occitan range celebrates classic Provence and its men. The intense blue of the fields of lavender, the red soil of Roussillon, the sun that tans the skin, the siesta in the shade of the olive trees. Products in this range include shaving gels, and after shave balm. The very rawness of the scents of Provence are reflected in our L'Occitan collection.